Third Cliff Bakery & Cafe is open Wednesday - Sunday 8AM-3PM. Please check Instagram/Facebook for updates and daily posts about our rotating menu.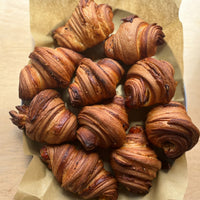 Third Cliff is dedicated to making superior treats while fostering a culture of innovation and accessible indulgence.
With a focus on food that surprises and delights, Third Cliff blends classic pastry technique with emerging trends and unusual flavors; like our kimchi-cheddar croissant or coconut cold brew coffee.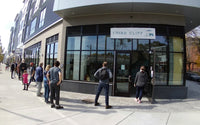 Third Cliff Brick & Mortar
Third Cliff Bakery & Cafe opened in October 2020. We are open Wed-Sun, 8AM-3PM. We are located at 3531 Washington Street, Suite 103 in Jamaica Plain -- right at the corner of McBride and Washington Streets.
PARKING: There is 2-hour street parking available in front of our shop on Washington, and additional 2-hour parking in the lot at the rear of our building. The rear lot has clearly marked "VITA Retail" spots that are available to our customers.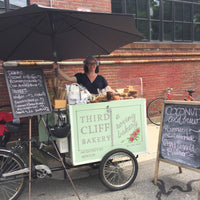 Third Cliff Trike
Rosie, the Third Cliff Trike, has been a fixture around town and at the Egleston Farmers market since 2015. Rosie is off the road for the forseeable future, but we look forward to opportunities to bring her back out in 2021.